Winter Weather is Arriving So Be Prepared For Colorado Driving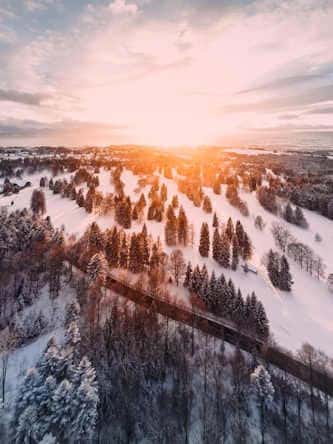 Fall is here and we have already experienced our first few snows – which means it's time to make sure your vehicle is winter ready.  There are simple steps you can take to ensure that your safety and comfort is of top importance when you're driving around in the snow and slush.  First, it's important to check out your vehicle's manual to see what services should be done at what mileage.  This will help keep your car, truck, or SUV maintained in peak condition and less likely to have troubles in the first place. 
Your battery, if it hasn't been changed recently, will need to be tested to ensure it is dependable for the cold starts in the mornings.  An indicator that it needs to be replaced is if your headlights get very bright and then dull down quickly upon starting.  The windshield wipers on your vehicle should also be replaced since they will come in handy for great visibility with the snow falling.  Checking your fluid reservoirs in your vehicle, like the windshield wipers fluid and antifreeze, is also important and should be checked to make sure nothing is cracked or leaking. 
Make sure your vehicle has an oil change during the winter months and that the correct type of oil is used to keep your performance at its best.  The oil filter should always be changed at the same time.  Lastly, the tires are one of the most important aspects of your vehicle when it comes to dependable handling and traction.  Checking the tread is easy by using the penny test.  Turn a penny upside down and stick it into the tread of a tire.  If you can see the top of Abraham Lincoln's head, it's time to get them replaced!   
Here at Emich Auto in Denver, Colorado we have a team of technicians that are ready to handle the service needs of your vehicle.  They will be able to fully inspect your vehicle and honestly recommend what services it needs.  Bring your vehicle in today to get it ready for the upcoming winter months!