Service

German Vehicle Repair & Service in Denver, CO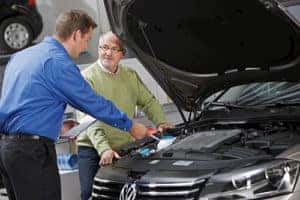 We service all makes and models in Denver, Colorado. Specializing in German vehicles. Service your Audi, BMW, Mercedes-Benz, Porsche and VW with us and save. We have a team of qualified service technicians standing by to help you with any of your service related needs. From oil changes, tire rotations, brake pads or transmission problems, we've got factory trained technicians who are able to help. We can perform all scheduled maintenance and repairs on your vehicle using the latest technology that dealerships provide.
German vehicles are known to have unique maintenance requirements that may be different from their American counterparts. Our technicians work with these cars and SUVs every day and know what is needed to fix or repair them. Even simple maintenance like an oil change in a German vehicle can be an issue if you do not use the correct oil.
Please use the buttons below to schedule service at our dealership or contact our Service Department. You can also call us at 888-994-0315.