Get Ready for Warm Colorado Weather with a Quality Pre-Owned Car at Emich Automotive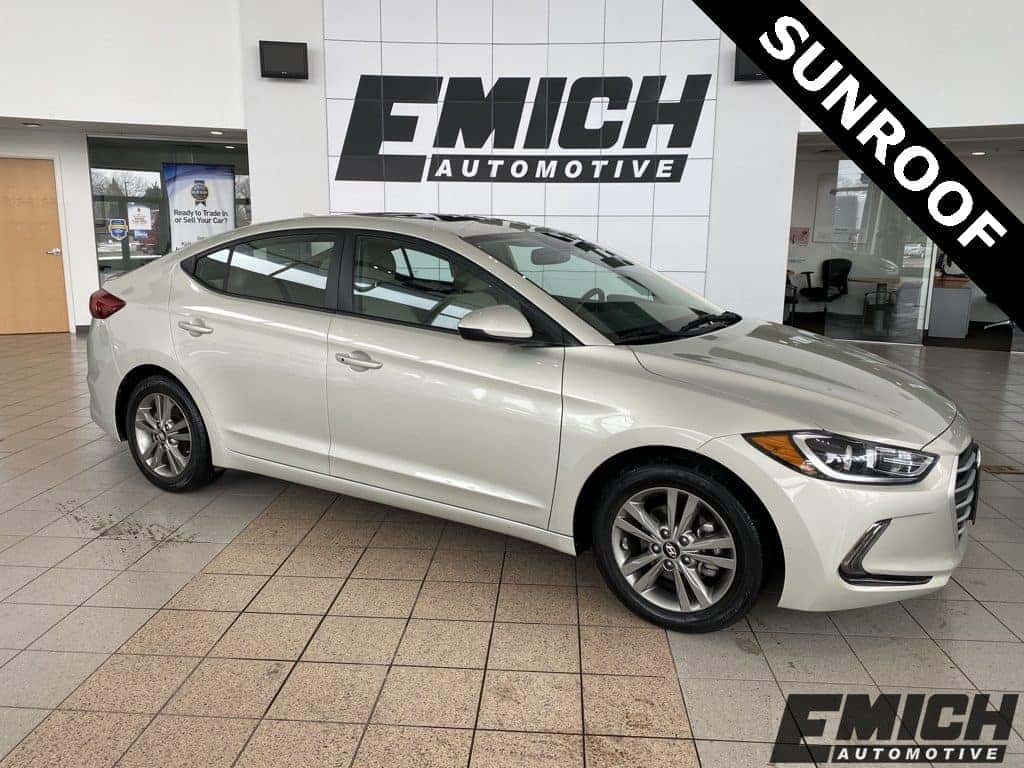 Get Ready for Warmer Weather with a Gently Pre-Owned Car
Spring and summer weather is approaching Colorado and with it comes the need to cruise around the state in a sporty sedan, coupe, or convertible. At Emich Automotive in Denver, CO, we are a trusted provider of quality pre-owned vehicles in the Denver Metro region. We have a diverse array of brands that you can count on to appeal to whatever preferences you might. Functional to sporty, there is something for everyone when you visit our dealership.
2018 Hyundai Elantra Value Edition –
An accessible sedan for a variety of budgets, the 2018 Hyundai Elantra provides you with an efficient vehicle that is still equipped with modern conveniences. Equipped with an energetic four-cylinder engine, FWD handling, and boasting impressive fuel economy, the Hyundai is ready to make any adventure enjoyable. Rear-seated passengers will love the views of the Colorado sky through the sunroof. The Elantra is also an interactive option with Apple CarPlay, Android Auto, and Bluetooth connectivity for applicable smartphones.
2014 Mercedes-Benz S 550 –
If you desire more of an upscale driving experience, what about a superb 2014 Mercedes-Benz S 550? This gorgeous, black sports car is ready to take you on adventures all across the Denver Metro region in style. Delivering superior performance from its twin-turbocharged 4.0L engine, you are sure to have a heart-pounding experience whenever you start up the vehicle. Perfect for warm-weather comfort, the front seating has ventilation to help keep you cool. Integrated navigation makes finding a destination around Colorado a breeze.
2016 Jaguar XJ XJL Portfolio –
A new arrival to the Emich Automotive inventory, this upscale vehicle is another gorgeous and robust option to choose for your daily Colorado adventures. The 2016 Jaguar XJ XJL Portfolio is equipped with a supercharged V6 that engine delivers astounding performance which will make you smile as you zip around town. AWD handling is a great element to cater to everyday Colorado driving conditions. Perforated leather upholsters the seating to give the Jaguar that luxurious edge that is appealing to many Denver Metro customers. The front seats are also ventilated in this vehicle to help keep the driver and front passenger comfortable when the weather really heats up.