Pre-Owned Efficient Hatchback Models For Sale at Emich Automotive Denver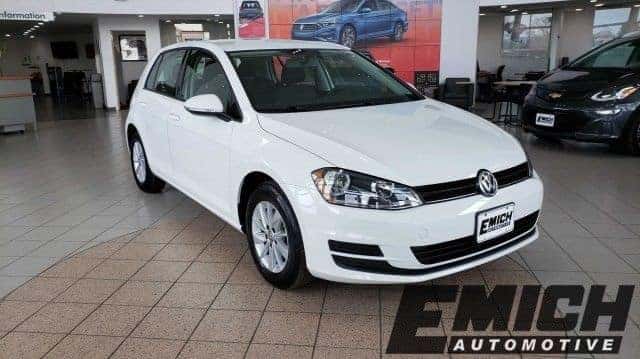 Here at Emich Automotive in Denver, Colorado we have a large inventory of gently used vehicles of all makes and models. One such selection that we have a variety of is our fuel-efficient compact vehicle inventory. We have a range from Kia to Chevrolet to Subaru – so whatever you're looking for, we probably have it! We have inventory to work with all budgets as well, so don't hesitate to check out the full inventory.
One of our newer models, the 2018 Kia Soul Plus is a green hatchback priced at less than $16,000 and has only 24,000 miles on it! It will get you an estimated 25 MPG city/30 MPG highway fuel economy. Some other great features to enjoy in this Soul include rear parking camera, SiriusXM satellite radio, and remote keyless entry. This recent arrival is a real treat!
One of our lowest mileage pre-owned vehicles is the 2018 Ford Fiesta SE which you can view here. It has less than 1,000 miles on it – and it's priced at less than $20,000! You are looking at an estimated 27 MPG city/37 MPG highway fuel economy. Other features in this compact vehicle include SYNC communications and entertainment system, rear parking camera, and MP3 capabilities.
Another great option is the gently used 2017 Volkswagen Golf TSI – priced at less than $16,000 with just 12,350 miles on it. This Golf has a manual transmission which makes the estimated 25 MPG city/36 MPG highway fuel economy. Some of the other features in this vehicle include low tire pressure warning, 6.5" touchscreen media system, and rear parking camera.
Visit Emich Automotive and let us show you our impressive selection of quality, pre-owned vehicles for you to choose from!