Special Finance Department
Auto Financing for Good, Bad, Slow, Poor or No Credit!
Do you need a car loan but have bad credit, slow credit, or even no credit? Emich Automotive in Denver, Colorado is dedicated to providing excellent auto loan options for people of all different credit profiles and individual circumstances.  We know financing is not one-size-fits-all!  Whether you have perfect credit or have recently filed bankruptcy, we have a program to fit your specific situation. Choose from our excellent selection of quality pre-owned vehicles from a variety of manufacturers, including Chevrolet, VW, Ford, Subaru, Audi. Jeep, Kia, Toyota, Nissan, Tesla and more.  You CAN get a car loan in Denver even with bad credit!  Let us tell you how!
WE CAN FINANCE ANY MAKE OR MODEL IN OUR HUGE INVENTORY!

Due to our excellent reputation and expertise, we have a variety of bank programs that are not available at many other Colorado auto dealers.  Our finance center professionals will work with you individually to find the best program to meet your individual financial needs.  If you have a credit problem, we want to help you re-establish your credit. Good credit, bad credit, slow credit, poor credit, bankruptcy (open or discharged) or no credit at all—–APPLY NOW!
We have financing available for all types of credit in Denver, CO!
GOOD CREDIT – If your credit is good and you have a solid payment history with a stable job, we aim to get you some of the lowest rates in Colorado! Fill out our secure online finance application and we will get back to you right away.
BAD CREDIT OR NO CREDIT – If your credit is not established (never had a loan) or you have poor payment history, a bankruptcy, liens, or garnishments, we can still help! We offer the ability for you to get a quality car or truck and help you improve your credit score. Fill out our secure online finance application and we will be in contact soon.
BANKRUPTCY – If you have had a chapter 7 or chapter 13 bankruptcy in the recent past, we are here to help you get a quality car, SUV, or truck and mend your credit! Fill out our secure online finance application and we will contact you with options.
Meet our Special Finance Director
David Karner has many years of experience helping customers buy the vehicles they are looking for – even with challenging credit situations.  Let David help you get the car, truck, or SUV you need!
You can call David at 888-994-0315
Can I Get a Car Loan With Bad Credit?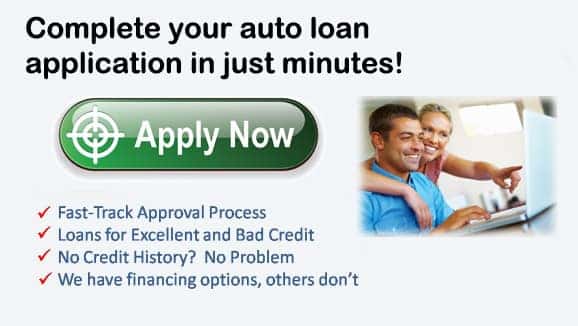 You CAN get a loan with a Chapter 7 or Chapter 13 bankruptcy.
Emich can help you get a car loan, even if you have filed for bankruptcy or have just had a bankruptcy discharged. You may need approval from the court or trustee if the bankruptcy has not been discharged. Chapter 7 and Chapter 13 auto loans are regulated and monitored by the bankruptcy courts and their appointed trustees. Emich's finance managers are thoroughly versed in the rules and regulations that apply to auto loans during these cases and can help you drive away with a vehicle.
You CAN get a loan if your last car was repossessed.
We can help you get a loan if you had a car repossessed recently or in the past.
You CAN get a loan without a big down payment.
We rely on the bank or credit union to tell us what down payment is required to secure the loan. We will never inflate the down payment to take advantage of your credit situation. All down payments, fees, interest rates, and terms will be discussed up front. We will not surprise you at the last minute with a huge down payment requirement.
You CAN get a loan with no credit history..
Let us help you purchase your first car or truck! We have the ability to get your auto loan approved with no credit history. All you need is a steady job and some basic information.  Start building your credit history!
Stop by Emich Automotive today to get the pre-owned vehicle you want, need, or desire.  We are Denver, Colorado's premier used car dealership with the ability to offer loans to anyone with good, bad, slow, or no credit!