Sign Up for One of the Limited Spots Remaining for the April 17th Emich Track Day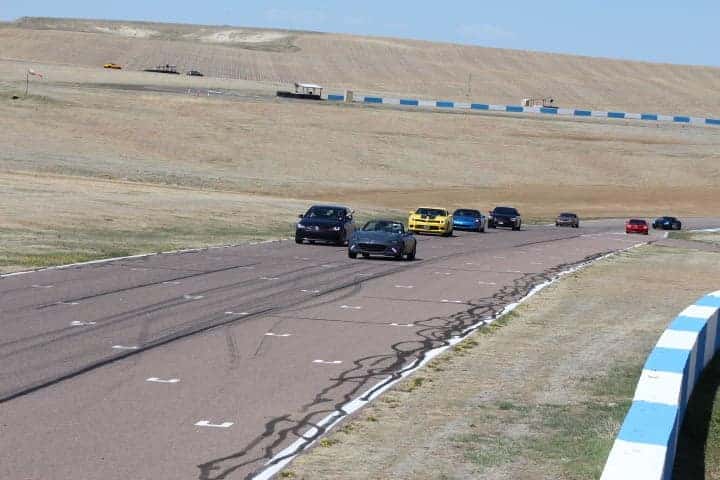 First Emich Track Day of 2022 This Sunday in Byers, Colorado
Emich Automotive and the entire Emich family of Colorado dealerships are eagerly anticipating the first Emich Track Day of 2022 coming this Sunday! Getting to go back and spend time at the beautiful High Plains Raceway in Byers, CO, is an exciting experience for us as we get to see some fantastic sports cars and other elite vehicles. We would love to see you and your favorite vehicle race around the track with other fellow performance vehicle drivers from across the state. With only four days left to register for the event and limited spots available, you don't want to miss out on this grand opportunity to spend Easter in a whole new way.
The April 17th Emich Track Day Has Spots Available
Want to spend the morning of Easter Sunday getting thrills behind the wheel of your favorite vehicle? Sign up for our three 30-minute driving sessions that will take place before noon. Rather spend your morning with family and then get your racing excitement in the later in the day? We have an afternoon package available that offers four 30-minute driving sessions. If you are looking to spend your entire Sunday with us, you can also purchase our all-day package that gives you access to all seven 30-minute sessions! We have spots for all three packages still available, but don't wait to get your claim on one today!
Register on the Emich Track Day Website
You only have limited time left to get registered for the April 17th Emich Track Day, as we will not be allowing walk-ins for the event! Visit the website we have set up for the event and read any additional rules and information you would like to go over. Then, make sure you access the registration form and get your spot reserved as soon as possible. Emich Automotive in Denver, CO, would love to see you and your favorite vehicle racing around High Plains Raceway in Byers, Colorado with us this Sunday!