BMW Service in Denver, Colorado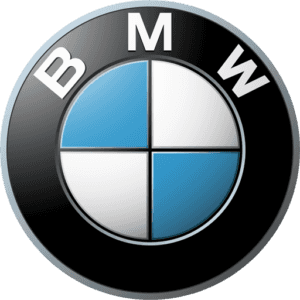 Premier Qualified BMW Service Center in Denver
Emich Automotive BMW & Mini Cooper Service Center services all BMW and Mini vehicles 1998 and newer at our Denver, Colorado Service Center. If you need anything from an oil change to more complicated engine/transmission repairs, we have you covered.  Our team of qualified BMW service technicians has decades of experience with all types of scheduled maintenance, repair, and service for your BMW or Mini car or SUV in Denver, CO.  Our list of available BMW services is below.  We look forward to servicing your BMW or Mini at the Emich Automotive Service Center.
Our regular BMW & Mini Cooper maintenance uses OEM quality or higher parts.
Schedule Your BMW or Mini Service Now!
Tire Replacements, Rotations, and Balance
Air & Cabin Filters
Oil & Filter Changes
Bulbs
Brakes
Brake Fluid Service
Transmission Service
Spark Plugs
Carbon Cleaning Intake Values…
Engine Tune-up
Belts & Hoses
Window Regulators
Tires
Suspension Repair (Fix Rattles, Squeaks, Bangs, & Pops)

Control Arms
Ball Joints
Bushings
Springs
Shocks & Struts
Sway Bar Links
Wheel Bearings

Engine Repair

Fuel Injector Testing & Repair
Timing Belts
Timing Chains
Computer Diagnostics & Repair
Oil Leaks

Brake Vacuum Pump
Valve Covers
Timing Covers
Oil Filter Housing

Emission System Repairs

Catalytic Converters
Exhaust & Mufflers
Oxygen sensors (O2 sensors)

EGR Systems
Air Suspension
2006 – 2016 NS4 Engine
Turbo Replacement (Wastegate Failure)
Oil Pan Gasket
Oil Filter Housing Seals
Drive Belt Tensioner and Belt
Fuel Injectors (P0174)
Water Pump Replacement
Clean Intake Valves
Ignition Coils
Breather Pipes
Engine Mounts
Alignments
Control Arm Gushing
BMW Models We Service

E53, E46, E60, E61, E63, E64, E65, E66, E70, E71, E72, E82, E83, E85, E86, E88, E89, E90, E91, E92, E93, F01, F02, F04, F06, F07, F10, F10H, F12, F13, F15, F16, F22, F23, F25, F26, F30, F30H, F31, F32, F33, F34, F36,  F39, F48, F80, F82, F83, F85, F86, F87, F90 F91, F92, F93, F97, F98, G01, G02 G05, G06, G07, G11, G12, G14, G15, G16, G20, G30, G32,

Mini Cooper Models We Service

Cooper, Coopers, Clubman, Clubman S, Countryman, Countryman S, John Cooper Works, Roadster, Coupe, Paceman.